ETA@MIT Hosts 2nd Annual Entrepreneurship Through Acquisition Summit (originally posted on April 10, 2018)
I had the distinct pleasure of working on the ETA@MIT team that organized the 2nd Annual MIT Entrepreneurship Through Acquisition (ETA) Summit on March 9, 2018. The search fund model that Irving Grousbeck pioneered in the mid-80s has come a long way, with hundreds of purposeful MBAs now giving up, in some cases, lucrative corporate jobs to fulfill ambitions as young CEOs. Why? Because enduringly profitable businesses with solid margins offer young entrepreneurs a hands-on opportunity to accelerate a small business's growth. Five to seven years of that growth can translate into a successful exit, healthy profits, and a life-changing experience for investors and searchers alike.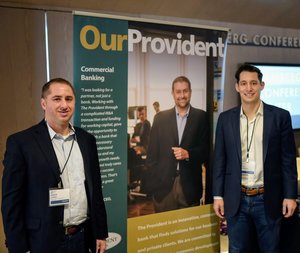 ETA@MIT partnered with The Provident Bank's Search Fund Lending Center, Relay Investments, Search Fund Accelerator, and Searchfunder.com to bring together entrepreneurs, investment professionals, and students from across the country for this full-day event on March 9th. After reflecting on the event, our organizing team wanted to share some insights about how events like this contribute to the dialogue surrounding this increasingly popular route for MBAs. What we hoped to achieve – besides a unique opportunity to network with searchers, investors, and young CEOs – was to decompose the process of finding, acquiring, and running a small business by offering concrete and practical advice from those who've been there before.
In many ways, the searcher has never had it better: search fund industry data continues to improve, social networks like Searchfunder.com facilitate new connections, and the wave of baby boomers reaching retirement age is set to drive small business sales to new records. The excitement surrounding the space was palpable at the MIT ETA Summit.
While existing literature and conferences in this space provide a wealth of high level information, our objective for the Summit was to get in the weeds and provide a nuts-and-bolts view of life as a searcher. Our panelists debated the merits of accepting funding from different sources, and considered the practical realities of stepping into the shoes of the CEO in the first 100 days on the job. We also had the privilege of hearing from three successful searchers, Jay Davis, Palmer Higgins, and Kevin Oxendine, on the long-term implications of ETA as a career, including exit strategies and life after the search.
In closing, we'd like to extend our sincerest gratitude to the sponsors, panelists, attendees, mentors and friends who supported the 2018 ETA Summit. We'd particularly like to recognize Zach Duprey (Provident Bank), Mark Yuan (Searchfunder.com), Sandro Mina (Relay Investments), Coley Andrews (Pacific Lake Partners), Tim Bovard (Search Fund Accelerator), and Dean Jake Cohen (MIT). On behalf of our entire ETA@MIT team, we thank all those involved and hope this opportunity serves as a launching pad for a lifetime of success in search.
Happy Searching,
Ryan Alberts, ETA@MIT